Hannah is a great cacophony of many things: a recovering poet, a dice addict, a sweet (?) southern baby. Her life goal is to sit on a pile of various degrees like a dragon (breathing fire would be pretty cool, too). She nests miles and miles away from the rest of TI in Richmond, Virginia, where she's either griping about it being too cold or griping about it being too hot. In that perfect interim though, you can find her sitting in a river, drinking a margarita, wishing life moved just a little slower.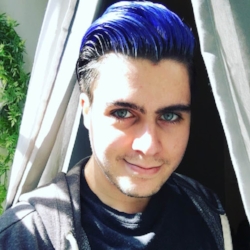 -Co-Owner
-Editor
-Cast Member
Your friendly neighborhood Bucky grew up in the mystical land of Long Island, N.Y., where he discovered who he truly was: a big f&$%in' nerd. From video games and comics to film and TV, he embraced every nerdy thing he could find, but his particular skill set desired more. Bucky graduated with a B.A. in theater, so improvisation skills plus tabletop role-playing caused everything to change (when the fire nation attacked). When he's able to leave his editing cave and enjoy some free time, he plays a ton of video games, struggles to get in shape, cries about his inability to afford his tattoo addiction, develops accents and characters, and works in a post production facility for TV and film, alongside most of the other members.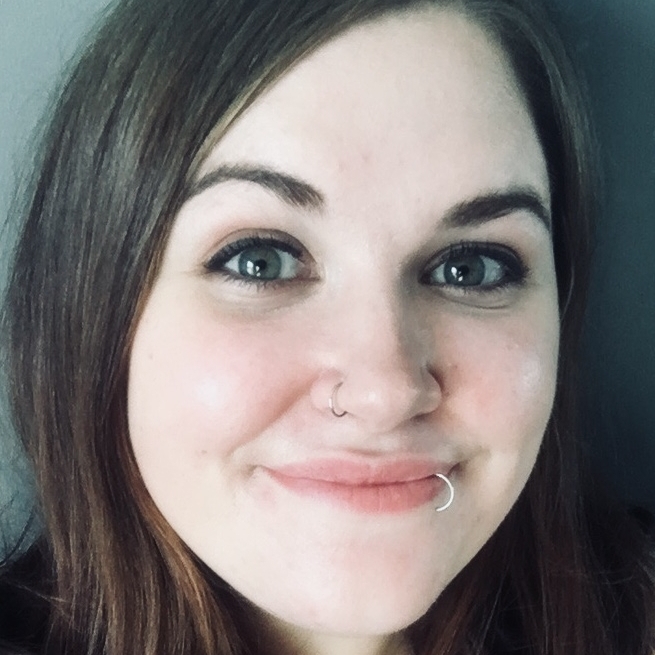 Morgan is a pop culture nerd and social justice paladin living in the best neighborhood of Brooklyn: Bay Ridge. (Yes, she knows that's far. Yes, that's the point). Her loves include Ruining The Thing by applying sociology to pop culture and media, drawing, doing silly voices, and playing D&D with the loveliest group of babes a nerdy gal could ask for.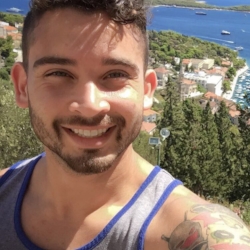 Nick is a feature color assistant from Jersey who has no idea who let him work in the film industry, but he absolutely loves every second of it. He loves traveling more than being home and has a laughably horrible memory, which may be due to the overwhelming amount of useless comic and movie knowledge. Nick never takes himself seriously, but will never turn down a dance battle. Ever.
-Co-Owner
-Editor
-Cast Member
Professionally, Josh is an online/conform editor with credits in CBS's Blue Bloods, Sundance TV's Hap and Leonard, USA's The Purge, and the feature film American Assassin, among other things. Unprofessionally, he is a tatted up dad, gamer, musician, calculator, curly-haired beardy-face with a soft spot for logic and strategy. Turn ons include calm, intelligent conversations and a love for root beer. Turn offs include being terrible to other people and not liking root beer. Josh is the originator for the Wizards of the Coast Podcasts of... series, as well as the co-writer/planner for Podcasts of Waterdeep.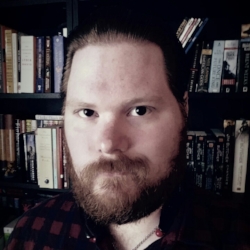 Created out of mud from a swamp deep in the heartlands of Georgia, Drew has since turned into a voracious reader, a storyteller, and an enthusiast for playing games with his friends. Now, he lives in New York and spends all of his free time creating things and listening to podcasts.